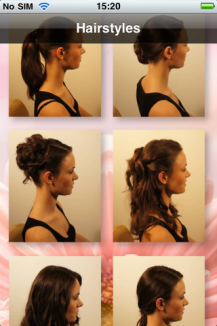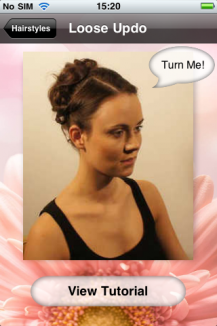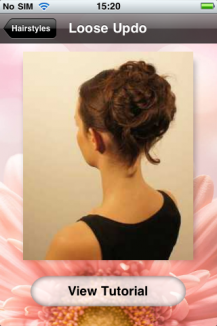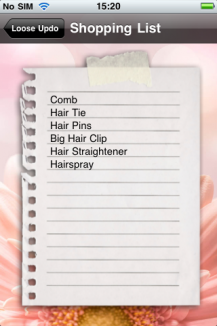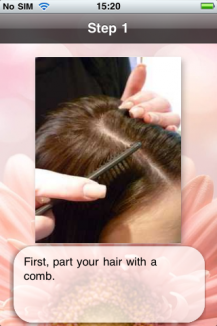 Do you feel like changing your style again? With this app you can find hairstyles for every occasion, including a tutorial on how to create them and a 360 degree perspective.

For every hairstyle there is a step by step guide with pictures, which you can easily copy. We have found hairstyles that are easy to create, but still look great.

What is special about this app is our 360 degree perspective:
here you can turn the model and look at every angle of the hairstyle in detail.

The following hairstyles (complete with tutorial) are shown in this app:

- Classical Ponytail,
- Undone Bun,
- Loose Updo,
- Half Open Updo,
- Curls in Open Hair,
- Wavy Ponytail to the Side,
- High Knotted Ponytail,
- High Bun,
- Classic Updo,
- Wild Ponytail,
- Quiff,
- Glamour Style

We wish you the best of fun trying them all out!



More Apps
About us
The idea of creating an own app appeared to me on a train ride with such miserable internet connection that the documentation of xCode unavoidably had to serve as reading material. And with that the first idea for an app was born: Mia with a fake button, a dice game with a cheating mode.
In the meantime, there is whole team sitting behind the apps, developing more than 100 apps for iPhone and iPad and uploading them into the iTunes Store. Even in the Android world you can find some gimmickry. Whether there's a virtual pet living in your mobile phone, football gamblers competing against each other and the results, paper plane instructions being used in a restaurant, serving the perfect Sunday breakfast egg or filling your brain with some not so unnecessary knowledge, the apps are fun and enrich the drab monotony of everyday life. Regular Top Ten rankings in the App Store, right up to #1, show that the ideas have the finger on the right pulse.
The creative head behind the Lochmann Apps is Benjamin Lochmann, who is known to be a passionate computer programmer and at the same time the CEO of the Benjamin Lochmann New Media GmbH.