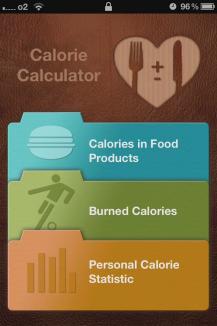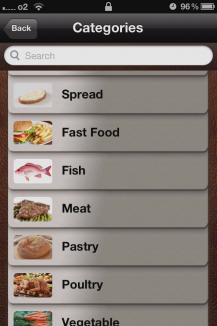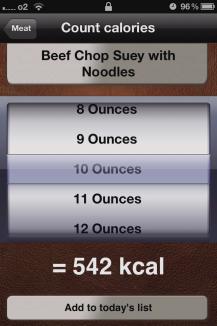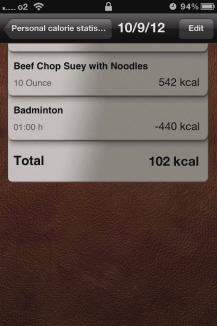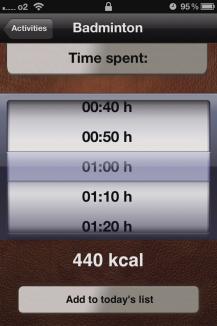 Are you looking for your personal and portable diet planner? Handy and in pocket size? With our Calorie Calculator Pro you don't have to look any further.

Just save your meals and never lose track of what you have eaten and how many calories you have consumed.

We listed more than 1900 foods for you including their individual calorie information.

In your personal and daily calorie statistic you can see, if you have already reached your limit for the day or if you can still nibble a bit and if you stayed within your limits e.g. yesterday. At the same time you can have your personal caloric loss calculated.

Because if you are doing sports, housework or any other physical activity you are burning calories after all. An overview will show you which of your activities burns how many calories.

Did you play an hour of squash? Just add it and the loss will be taken off your statistic right away.

Counting calories is a good way to lose weight.
Good luck in losing weight!




More Apps
About us
The idea of creating an own app appeared to me on a train ride with such miserable internet connection that the documentation of xCode unavoidably had to serve as reading material. And with that the first idea for an app was born: Mia with a fake button, a dice game with a cheating mode.
In the meantime, there is whole team sitting behind the apps, developing more than 100 apps for iPhone and iPad and uploading them into the iTunes Store. Even in the Android world you can find some gimmickry. Whether there's a virtual pet living in your mobile phone, football gamblers competing against each other and the results, paper plane instructions being used in a restaurant, serving the perfect Sunday breakfast egg or filling your brain with some not so unnecessary knowledge, the apps are fun and enrich the drab monotony of everyday life. Regular Top Ten rankings in the App Store, right up to #1, show that the ideas have the finger on the right pulse.
The creative head behind the Lochmann Apps is Benjamin Lochmann, who is known to be a passionate computer programmer and at the same time the CEO of the Benjamin Lochmann New Media GmbH.