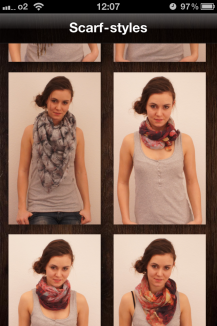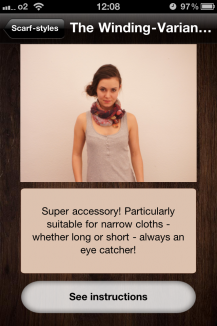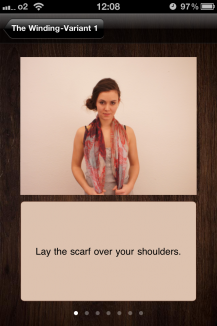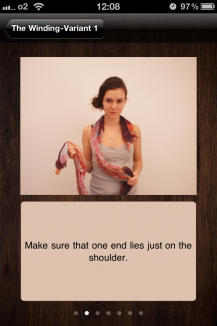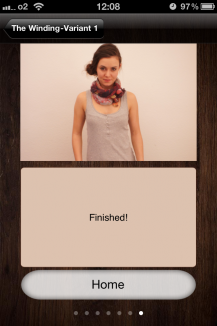 You've got lots of different scarfs and neckties at home, but you always put them around your neck the same boring way. Sound farmiliar? Against that dullness, we have the ingenious scarf-directions to bring that spark back into your style.

You can choose between 20 different styles of folding and look at them picture for picture. That way, everbody can find the right style: From easy and simple, all the way to extravagant and complex, depending on what you like.

The main problem about folding scarfs and neckties is, that every one has its own shape. That's why we listed a folding-possibility for every single shape, so you can fold all your scarfs and neckties.

Scarfs and neckties are the perfect accessory, and with this app, they'll draw even more attention and be the highlight of your style.




More Apps
About us
The idea of creating an own app appeared to me on a train ride with such miserable internet connection that the documentation of xCode unavoidably had to serve as reading material. And with that the first idea for an app was born: Mia with a fake button, a dice game with a cheating mode.
In the meantime, there is whole team sitting behind the apps, developing more than 100 apps for iPhone and iPad and uploading them into the iTunes Store. Even in the Android world you can find some gimmickry. Whether there's a virtual pet living in your mobile phone, football gamblers competing against each other and the results, paper plane instructions being used in a restaurant, serving the perfect Sunday breakfast egg or filling your brain with some not so unnecessary knowledge, the apps are fun and enrich the drab monotony of everyday life. Regular Top Ten rankings in the App Store, right up to #1, show that the ideas have the finger on the right pulse.
The creative head behind the Lochmann Apps is Benjamin Lochmann, who is known to be a passionate computer programmer and at the same time the CEO of the Benjamin Lochmann New Media GmbH.